Welcome to Sigel Press
Sigel Press is an independent academic publisher specializing in innovative peer-reviewed books across all disciplines. The press also offers a splash of alternative fiction. Based in Medina, Ohio, USA and Cambridge, England, the press is committed to enriching your life through learning.
Along with our commitment to publish informative books, we make every attempt to operate our business in the most environmentally-friendly manner possible. All of our titles are printed on paper from sustainable forests. Thank you for your interest in our products.
---
Now Available! $24.99
Special Introductory Price of $20.00
FASB: the People, the Process, and the Politics
Paul Miller and Paul Bahnson, acclaimed writers of the long-running "Spirit of Accounting" op-ed column in Accounting Today, explain and assess FASB's social mission as well as its structure, procedures, conceptual framework, successes, shortcomings, and future. This volume is packed with information and should revolutionize how analysts, executives, regulators and journalist deal with financial statements. Their explanations of how politics shape financial reporting support their persuasive arguments for providing innovative information to the capital markets while also proving that international standards are both infeasible and undesirable.
E-book Kindle version available for download for $9.99 at Amazon.com   Ebook at Amazon.com
Buy the print version now for the special introductory price of $20.00
---
Featured Titles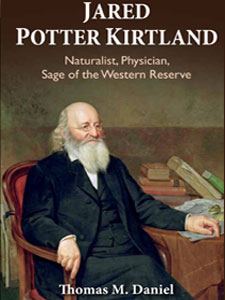 Jared Potter Kirtland, Naturalist, Physician, Sage of the Western Reserve
Naturalist. Physician. Thinker. Jared Potter Kirtland is an icon in the history of Ohio's Western Reserve. Passionate about understanding the world around him, Kirtland delved into disciplines ranging from natural history to medicine. His influence persists to the present day, yet his story has never been fully told.
Buy the print version now for $22.95
---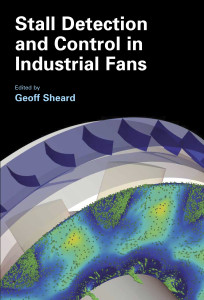 Stall Detection and Control in Industrial Fans 

Touted by many leaders, both domestically and internationally, this book will appeal to:
Corporate Managers accountable for maintaining a technical lead over competitors.
Senior engineers who are trusted to lead research and development programs.
Junior engineers who wish to learn what it means to develop and apply new technology.
Those within the air movement and control community who wish to gain an insight into how new knowledge is created and put to work.
Those within the wider engineering community who wish to understand how to learn from in-service failures, to make their own response to a failure more effective.
Those within academia who wish to become more effective at not only creating new knowledge, but putting it to work.
Buy the print version now for $122.00
---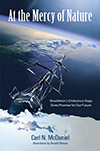 At the Mercy of Nature by Carl N. McDaniel.
The year 2014 marks the 100th anniversary of Sir Ernest Shackleton's Imperial Trans-Antarctic Expedition. On December 5, 1914, Sir Ernest Shackleton, along with 27 men aboard the ship Endurance, departed South Georgia Island in the southern Atlantic Ocean for Vahsel Bay on the northeast coast of Antarctica with the intent of trekking across the continent. Biologist Carl N. McDaniel retells the story of the Endurance Party in detail to provide the reader with an appreciation of what an extraordinary accomplishment Shackleton and his men achieved.
Buy the print version now for $25.00
---

Oil & Gas Application Issues for Gas Turbines & Centrifugal Compressors.
How do engineers learn from their mistakes, and perhaps more importantly, how do they avoid repeating past mistakes of others? How do engineers move on from the re-design of gas turbine driven compression systems following an in-service failure to the design of new systems that avoid previous design errors? How can engineers systematically develop the necessary tools and techniques to ensure that new designs do not fail in-service?
Buy the print version now for $112.00
---
Trail Magic: Creating a Positive Energy Home
Trail Magic is the story of one family's success in building an affordable home that runs on sunshine. They succeeded by building a home that produces energy, food and well-being— within the cost of average construction.
Trail Magic raises the bar of what can be accomplished in new home building: a home for the present and a sustainable future.
Buy the print version now for $22.95 $18.50
---
Tip Clearance Measurement in Aero and Industrial Turbomachinery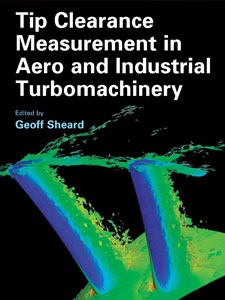 How do engineers create new knowledge? Can engineers capture new knowledge, or in reality do they lose it almost as fast as it is created? How can engineers apply new knowledge in a way that really changes the industry within which they work? How do engineers move from research, to development to production?
---
What Counts – Social Accounting for Nonprofits and Cooperatives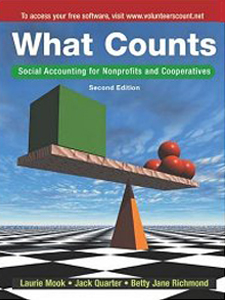 How do nonprofit organizations add value to communities? How can they create social capital out of the money invested in them? Can nonprofits and cooperatives measure their social performance and make their business case? How can nonprofits justify the public's trust in them? How can nonprofits measure their outputs with more accuracy? What Counts: Social Accounting for Nonprofits and Cooperatives, 2nd Edition goes beyond traditional accounting and tells the story of nonprofit and cooperative performance.